Water Well Journal columnist and NGWA member Ed Butts, PE, CPI, was recognized with an award from Water & Wastes Digest, a trade publication servicing the water and wastewater industries.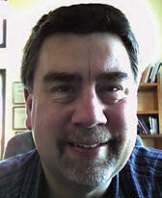 Butts, the owner of 4B Engineering in Salem, Oregon, was recognized with an Industry Icon award for his more than 40 years of servicing community water and wastewater systems as a self-taught engineer. The September issue of the publication features a cover story on Butts titled "Industry Icon: Teamwork, Integrity, and Ethics."
As WWJ columnist, Butts authors the Engineering Your Business column in each issue as well as The Water Works column four times a year. His Engineering Your Business installment in the WWJ September 2021 issue marked his 20-year anniversary of writing the popular column.
He is also the author of the 2006 book, Engineering Your Business, which is a collection of 37 of his early columns.