NGWA CEO Terry S. Morse, CAE, CIC, gave an update on what the Association is doing for the groundwater industry to attendees at the 2020 Ohio Water Well Association Annual Convention and Working Tradeshow, March 11-12 in Columbus, Ohio.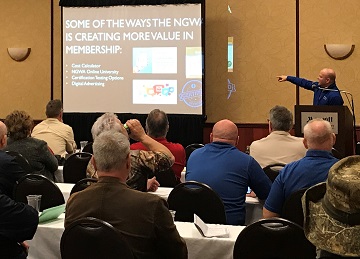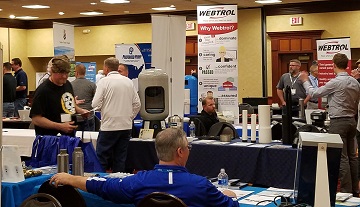 Nearly 225 attendees and 29 exhibitors took part in the event that featured professional development opportunities and a presentation from the Groundwater Foundation's McEllhiney Lecturer Jeffrey Williams, MGWC, CVCLD.
Morse recapped the 2020 NGWA Groundwater Fly-In and Water Resources Congressional Summit, which was held March 3-4 in Washington D.C. More than 110 water professionals were in the nation's capital for the event with members of the Irrigation Association and Water Quality Association taking part as well. Morse informed Ohio attendees NGWA is tracking state groundwater issues throughout the country before they rise to the federal level with its six regional policy committees.
Morse also shared how the Groundwater Foundation kicked off its year-long effort to drill water wells for low-income families across the United States who lack access to clean water. The first project took place on February 4 as a new water well system was installed for the Saleh family in Crete, Illinois.
As part of National Groundwater Awareness Week, March 8-14, Morse shared how 180 Groundwater Foundation Awesome Aquifer Kits were donated for free from the Minnesota Water Well Association's Dave Williams Educational Foundation to schools in Maple Grove, Plymouth, and Ham Lake, Minnesota.
To learn more about the Awesome Aquifer Kits, visit AwesomeAquifer.com.