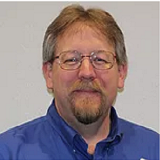 After holding nearly 80 public and workgroup meetings and receiving more than 330 public comments, the Minnesota Pollution Control Agency (MPCA) and Minnesota Department of Natural Resources (DNR) released on August 18 a drinking water supply plan for the 14 communities impacted by 3M's per- and polyfluoroalkyl substances (PFAS) contamination.
The plan invests $700 million to build or expand six new water treatment plants, treat 33 municipal wells, connect 296 homes to municipal water systems, and provide a home water filtration system to homeowners with private wells. Municipal and private wells that meet or exceed the state's PFAS Health Index of 0.5 will be offered treatment. This long-term plan will address drinking water for the approximately 174,000 people in the 14 affected communities.
The Minnesota Water Well Association expressed support for the plan in a statement, calling it a "good step forward" for well owners in the area.
"Many communities and families prefer to stay connected to their wells and this plan largely allows them to do so," says Dave Schulenberg, QAS, executive director. "Now, as we move towards its implementation, it's important we come together to connect well owners with the resources they may need in order to provide clean water for their families."
PFAS is a family of synthetic chemicals initially developed by 3M to make products that resist heat, oil, stains, grease, and water. Those chemicals were dumped in the East Metro for decades, leading to widespread drinking water contamination. In 2018, the state of Minnesota and 3M settled for $850 million for the damages to the state's natural resources (e.g., groundwater which is the source of the East Metro's drinking water). Since the settlement, state agencies have been working on the Conceptual Drinking Water Supply Plan that outlines safe and sustainable long-term drinking water solutions for residents and businesses impacted by the contamination.
The MPCA and DNR will host a virtual open house to share the details of the final plan and answer the public's questions on September 21. For more information on specific drinking water projects in the 14 communities, visit the 3M Settlement website.
Click here to read more.
NGWA has long been an industry leader in providing PFAS research, education, and resources to the public and scientific communities. In 2017, NGWA published Groundwater and PFAS: State of Knowledge and Practice, which was one of the first PFAS guidance documents to be released. It can be found at NGWA.org/PFAS, which is a complete resource center about the groundwater contaminants featuring a FAQs document, a top-10 facts sheet, a homeowner checklist, and more.