As the country continues to take new measures to combat COVID-19, states and local governments are beginning to enact "shelter-in-place" orders. These orders, while not typically enforced by law enforcement, do encourage citizens to stay home unless absolutely necessary and for all "nonessential" businesses to temporarily stop operations.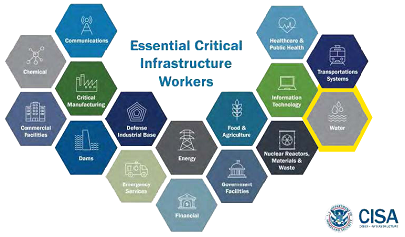 Click here to view a memo from the Department of Homeland Security that identifies the work in the industry of "water and wastewater" as an essential service to maintain the country's infrastructure viability.
Put simply — if your state or county is under a shelter-in-place or "lockdown" order, you have the right to keep drilling wells, installing pumps, maintaining water systems, and any duty that ensures water keeps flowing for your customers.
If you do experience any issues with state or local government officials keeping you from running your business, let NGWA and your state association know as soon as possible.
Please stay safe, healthy, and let NGWA know if you have any questions or concerns.